Equipment and Clothing Reviewer
Introduction by Ooli and Pierre
For an Internet publishing house we work in a small team

to test under realistic conditions a lot of waterproof clothes, rainwear, tents and the like. This work often gets quite wet.

We have a shower room big enough to pitch a tent. It can simulate torrential tropical rainfall that will soak you in seconds unless you wear good rain clothes. A 10 meter pool is used for testing all sorts of equipment and clothing in the water.

Then we take all kit on outdoor treks to see how it holds up. The climate where we live is warm and humid, with frequent rain, so we can do a lot of testing outdoors.

Our office work clothes are hooded pyjamas. Seriously. Cotton clothes show leaks best when we test waterproof clothes under the shower. When we arrive at work, we immediately change into these cosy suits, so were ready to test any new kit when it arrives. After the test we change into dry suits, ready for the next one.
Shower Tests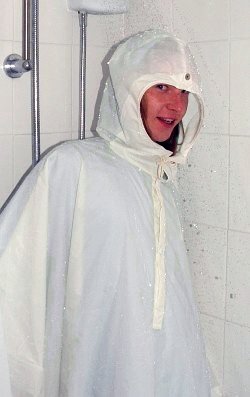 "Waterproof" clothes all leak a bit, mainly from face and shoulders.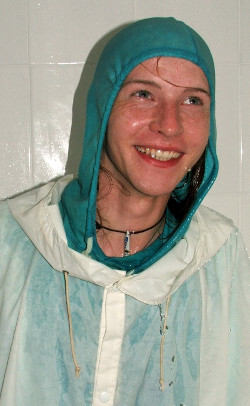 The water just runs into the collar without a hood.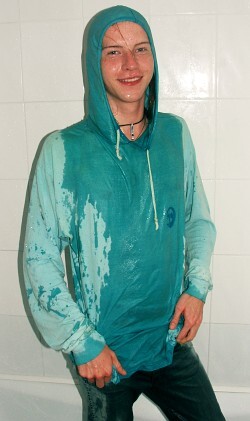 We always get soaking wet during the tests, it's part of the job.
Pool Tests
After the shower we do extensive pool tests simulate wetland expeditions. We want to know how equipment and clothes perform in the water.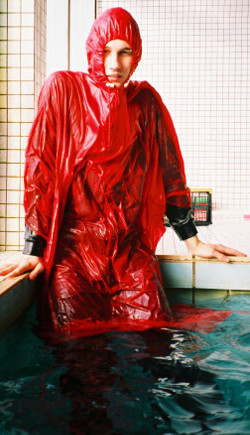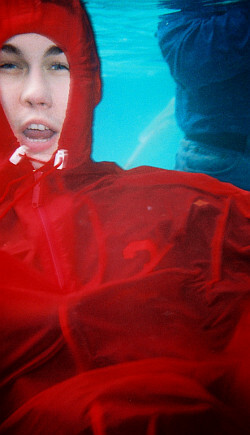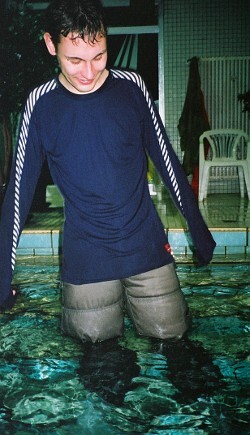 Garden Tests
The water tests in the garden simulate stormy conditions or sea spray, where the water comes from the side with considerable force. We hose each other down until the pyjamas underneath are soaking wet. This may take a while with quality rainwear.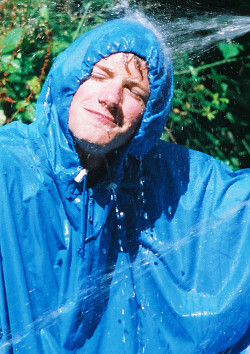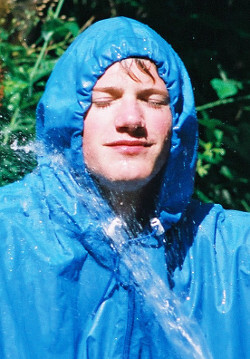 Pierre always enjoys this.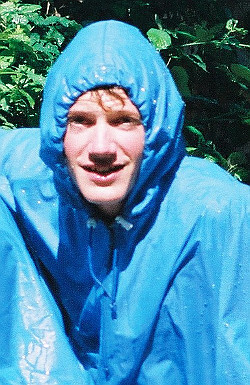 Open Water
Any equipment and clothes that pass the above tests, we take to the beach for further assessment.