Pattaya and Jomtien
Pattaya (Thai: พัทยา, RTGS: Phatthaya, pronounced [pʰát.tʰā.jāː] is Thailand's big fun city by the sea. It is on the east coast of the Gulf of Thailand, about 100 kilometres (62 mi) southeast of Bangkok, in the province of Chonburi.
A visit to Pattaya is a wonderful way to explore the beaches along the Gulf of Thailand.
Jomtien Beach
Pattaya is a rather noisy place, so you may want to stay on Jomtien Beach, south of Pattaya, just 15 minutes by bus. Relaxed and family-friendly Jomtien Beach is a hot spot for watersports and seaside massages.
Climate
Pattaya has a tropical wet and dry climate, which is divided into the following seasons: hot and dry (December to February), hot and humid (March and April), and hot and rainy (May to November).
Beach Fun
Remember to swim in clothes for sun protection and out of respect of local customs. There are many fun sports available on the beach, like banana boats, jet skis, and more. You'll soon meet some beach boys or girls who can show you around and have a good time.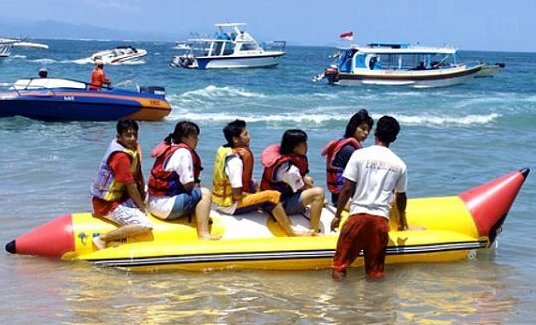 Nightlife and Romance
Maybe it is your first time here, or even your first time to Thailand. One thing is certain, that you will lose your heart to someone who you meet over here. You're relaxed and on holiday to enjoy yourself. You may enjoy getting involved in holiday romances. To lose your heart is alright, but with a little wisdom, you will not lose your shirt as well.
Bring a lot of time, relax and enjoy the view. Remember to smile, it makes people happy.
Meet your Girl on Walking Street
On Pattaya's busiest tourist trap you'll find more beautiful girls than you have time to look at. It's a rather long and noisy street packed with bars, pubs and restaurants.

Pattaya Boys Town
Some of Pattaya's most beautiful boys are waiting here to meet you. Check out the Boys Boys Boys bar, the Ambiance hotel, and Cafe Royale. Sunny Plaza nearby is also worth a visit.
Overnight Guests
Most hotels ask for overnight guests to leave their ID cards at the reception, and some will call your room when your friend leaves to check that everything is alright before they hand back the ID card. This also protects you from scams by under age kids trying to blackmail you. Remember that the age of consent is 18.